Register.TO Reviews
Reviews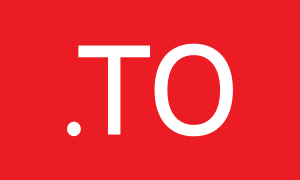 Register.TO Reviews are posted here. If you are a customer,
login
to your Register.TO account to
Submit a Review
& receive a special
5% off
promo code to use on your next order.
Review Date: Nov 11, 2019
Emoji Fan
Just discovered this! Loving the Emoji domains!!
---
Review Date: Nov 11, 2019
Anonymous
Register.to has helped me setup my first domain name linked to my gmail mail services. Thanks!
---
Gordon
I am giving 5 star because I was happy to renew my expired domain 28 days after it had expired, with no extra cost to the regular renewal price.
---
Abhinav s.
Highly recommend! Successfully registered first .to domain quickly and easily. Process very simple and straight-forward with all free features, and best price too!
---
Review Date: Oct 31, 2019
Anonymous
Thank you for the great support!
---
Review Date: Oct 30, 2019
Anonymous
Days ago we registered a great domain name as an alternative, shorter domain for our business and set it to forward to our main website without issue. Smooth registration and the domain forwarding was very easy to setup. It works great
---
Review Date: Oct 27, 2019
Anonymous
The support staff here are extremely helpful and quick to respond.
---
Review Date: Oct 24, 2019
Anonymous
I won a really sweet .to domain in auction and it was transferred to me immediately after I paid the invoice for it. I am very happy with the service!!!
---
Review Date: Oct 21, 2019
Anonymous
They operate very securely, very good. I had issue with my 2FA (broken phone) and contacted support. Support team response quickly. To disable 2FA on my account, for protecting account, had to prove identity that I am real account holder as expected. Very very good service and very professional.
---
Review Date: Oct 19, 2019
Anonymous
I've contacted their support for an issue and within 3 minutes they've responded and the issue was resolved. I would gladly stay and do future transactions with this kind of support.
---